⚡ Virtual Mojito Live 008 - Virtual communities, real connections
Host fantastic virtual meetups, New-age social platform, Coordinate with your spouse
Hello community,
The concept of online communities has been around for a decade. With the emergence of new technologies and creative thinking, we are seeing new forms of community and communication.
It's great to see many people discover unique ways to start making connections and gain momentum. I am involved in some communities, learned a lot, and made many meaningful connections, such as IndieHackers, Growthmentor, Startup Weekend etc.
What's your favourite community? Reply this email. I'd love to feature them in the next virtual mojito episode!
Felix
@felix12777 on Twitter
P.S. I'm about to launch VenturesList 2.0 - it's designed to help early stage startups develop funding knowledge and strategies by showing essential resources in the investment life cycle.
---
New virtual event tools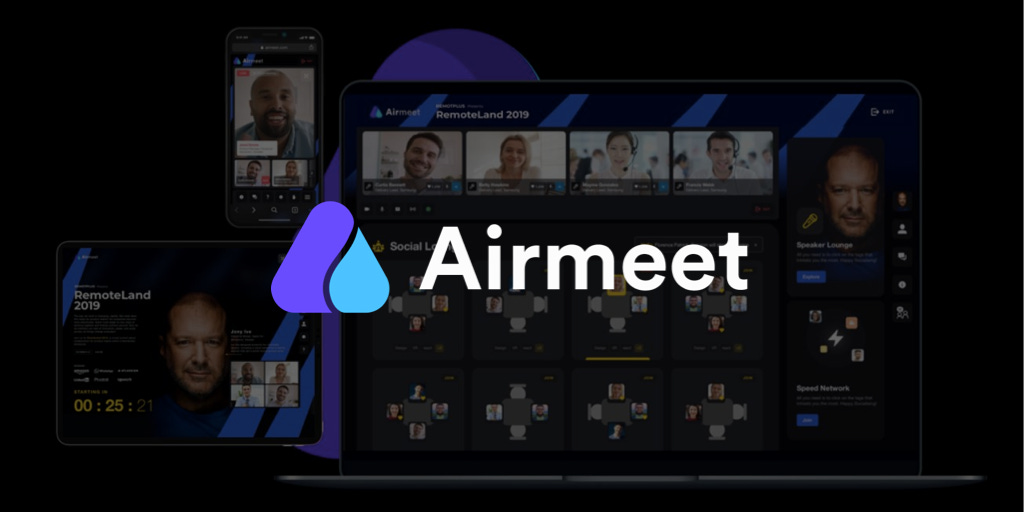 Airmeet is an all-in-one platform to host immersive events and build real connections, online. They raised $12 million to unlock the potential of virtual events recently. Find out more about their journey.
---
Meet-a-Mojito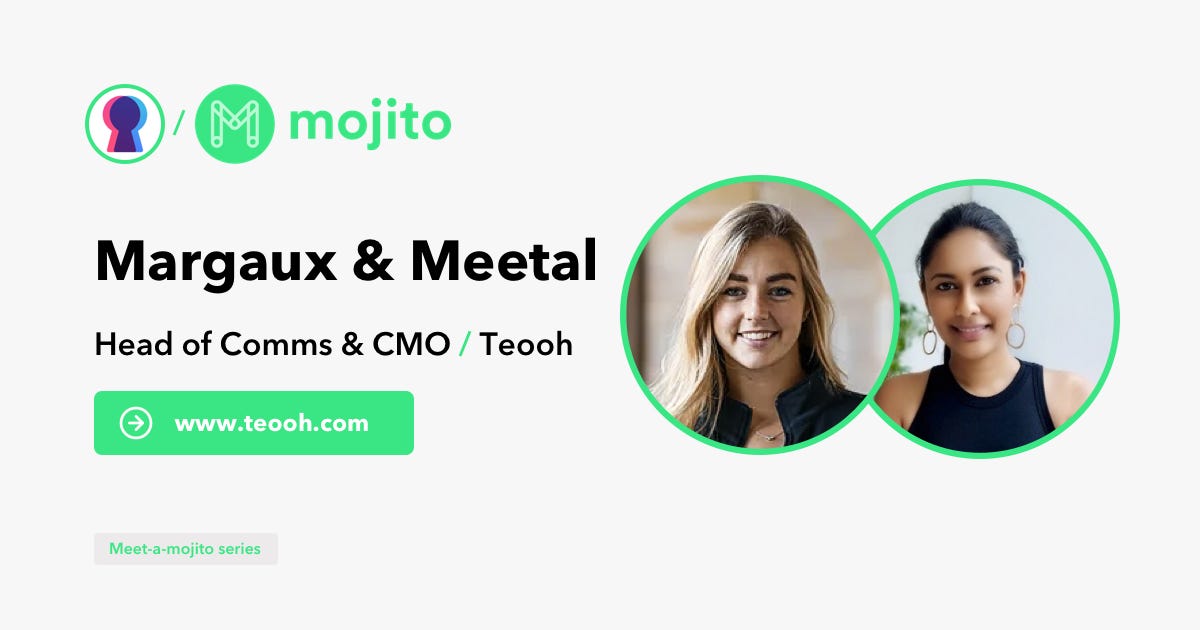 Hey! Tell us about Teooh and a fun fact.

Margaux: Teooh is an avatar-based virtual platform. We have got various use cases, from birthday parties to major film festivals. Now, we focus on three different main audiences, including creators, such as podcasters, comedians, talk show hosts, etc.

We provide them with opportunities to interact with the audience before, during, and after the event. We can jump into the networking room and experience the opportunity to talk with other people. Obviously, networking is the primary goal of the event.

We also target different communities. We really want to enable people to have a place to meet, especially in this climate. Our team is a good example. We come from different countries and it is a cool place to meet and see each other.
Remote work is really vital to the community. We also allow the community to share content, ideas, and presentations on the screen.

I think the existing tools are currently doing a very good job of scheduling, holding different meetings, and providing people with a unique way of working. We are here to recreate an office atmosphere of being next to each other.

Fun fact: We actually have a fun day today. We have never met as a team, we are completely remote. I am sitting next to the team in person the first time right now. That's really cool for us.

What motivated you to start a Teooh?

Margaux: Our CEO is very interested in attending events in person. He has organized many events in California, Silicon Valley, and other places, and found that when he participated in these events, he made many incredible connections. However, it was limited to geography, he really wants to find a way to break through the barriers. So Teooh is the child of this idea

Personally, I have always been really interested in communication. I really like to understand how brands and companies interact. I think Teooh is the perfect solution for this purpose. We are in a world where social media is no longer fully social, and we are working hard to bring it back and make it a comfortable place.

Meetal: I've lived in many different countries and I often meet like-minded people. We have the same interests all over the world. Having this platform brought the global community together, it really motivated me to join Teooh. This is indeed what we want to do. It is really amazing to be able to do this by bringing together people who are naturally unable to do so due to geographical constraints.

How do you acquire users and grow Teooh?

Meetal: Currently, it is very organic. We have seen that many people come to this platform because it serves the purpose due to the pandemic. People are looking for a solution, and Teooh is really a good product to fill this gap. It's interesting to see how the platform is growing organically through word of mouth and social media.

In the next few months, we will slightly change this strategy and put together a more consistent acquisition plan. The marketing team was newly formed, so it's very important for us to achieve this goal from a strategic perspective.

What is your future goal?

Meetal: From a product point of view, one thing we absolutely want to do is that we will continue to upgrade the functionalities and ensure that the onboarding process is as smooth as possible.

We constantly listen to user feedback, and this is how we determine what features need to be included and what product changes need to be made.

Margaux: It is very important that we are looking at user buckets carefully. Our goal is to ensure that the product is very valuable to the audience we are currently targeting.

Our existing customer base is marginally comprised of people who are interested in technology and gaming. We will expand to more content creators and communities. We want to make Teooh a social brand, not just a brand for technology lovers.

Show us some unique features of Teooh

Margaux: We want to make the networking room very similar to meeting people in real events. We believe that network effects are driven by lovers of meaningful connections. We allow event organizers to create their own venues, chairs, and many other settings for different use cases.

Margaux: The features we are adding in the future. For example, we will be able to have more customization options for both the avatar and the venue. Also, something really awesome such as the spatialize sound feature that we continuing to work on. In your headphone, you will be able to hear someone clapping, talking right by your side in order to make the event more realistic.

We will be able to provide more customization options for both avatars and venues. In addition, some very cool features, such as the spatial sound effect. In your headphone, you will be able to hear someone applauding and talking next to you, making the meeting more realistic.

Meetal: We will continue to make new features or improvements every month. You should really keep the lookout, and many new functionalities will be released.

Margaux Woellner, Head of Communications, Teooh

Meetal Shah, Chief Marketing Officer, Teooh

Try Teooh today. Create a virtual space for real community!
---
Virtual events that you should not miss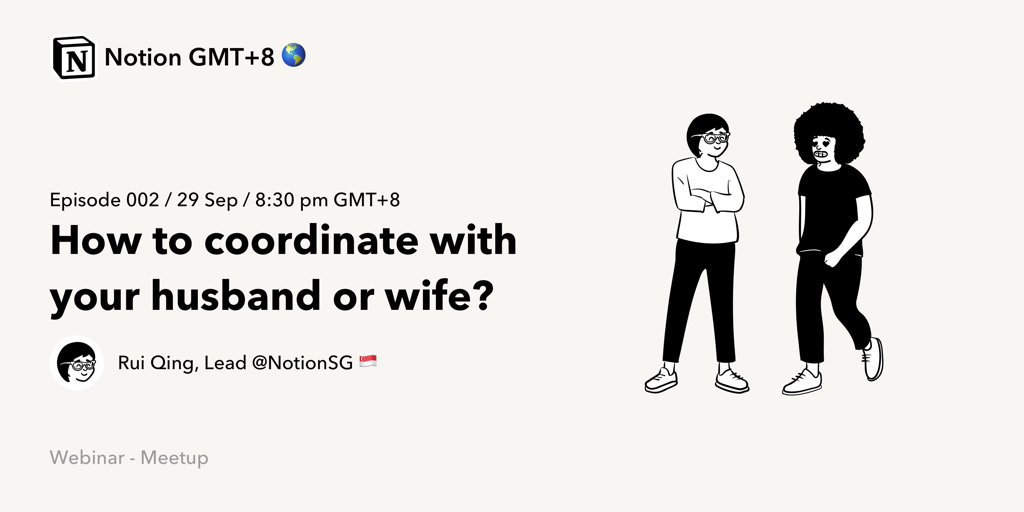 Can't decide who should do groceries? Your girlfriend wants to eat Italian food, but you only want to eat instant noodles and Netflix at home? We had no idea before we met Rui Qing. She created a masterpiece on Notion that took her relationships to a new level. No more silly conversations about grocery, housework, food, entertainment, etc.
More events:
26 Sep - Hack and Learn by Tech By Choice
30 Sep - Startup Grind Phoenix Virtual Pitch Battle
03 Oct - Startup Slam 2020 by Dyspatch
06 Oct - Transitioning to PM from a Functional Role by Product School
10 Oct - #ALDHack2020 Global Hackathon by Teens In AI
---
What we've been reading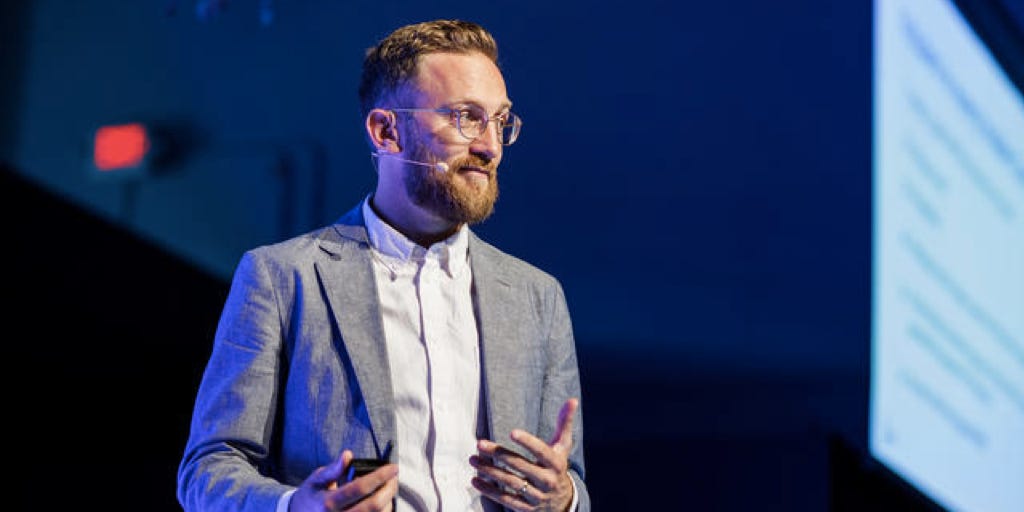 "David Spinks is exactly the sort of person many startup leaders could use in their corner right now. As a repeat founder, he bootstrapped CMX until it was acquired by Bevy. Now in his role as the software provider's VP of Community, Spinks is building on more than a decade spent advising hundreds of organizations on community strategy. His sweet spot? Partnering with founders and community builders as they look to scale that intangible magic of getting groups together — while making an impact on the bottom line…" Read more.
---
Thanks for reading! You can find the list of curated virtual event resources on our website virtualmojito.com or read the previous newsletter.
I would love to hear your ideas - send me a message at hi@virtualmojito.com and start a conversation!
And of course, share this post with your friends who might find it useful!