🥞 Virtual Mojito Live 009 - Go like balloon in the sky
Recreate real-life social interactions, Engaging online experiences, Virtual cocktail party
Hello community,
Busy week! This month feels like a year, but I have enjoyed every minute. A lot of things happened at the virtual event scene. I spent a lot of time following up, and consolidating the most useful information for you.
Quick snapshot:
Zeroqode is organizing their first no-code conference

You'll find an inspiring conversation with the founder of Balloon below

Run The World launched virtual Cocktail Party
Felix
@felix12777 on Twitter
P.S. I'm have launched VenturesList 😎 - a startup investment library designed to help early stage founders develop fundraising strategies by showing 500+ essential resources in the investment life cycle.
---
New virtual event tools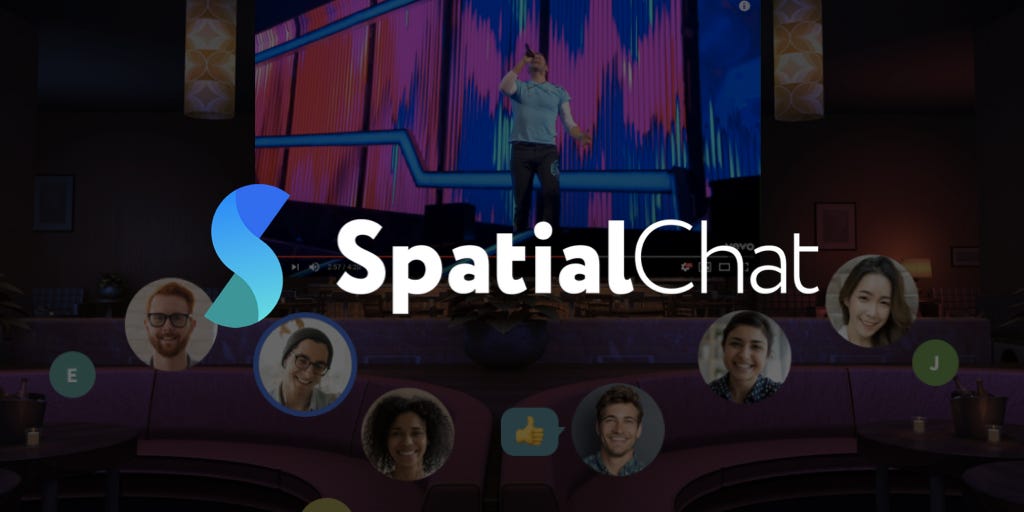 SpatialChat is a video chat for your online event of any size. We bring best casual meeting & networking experience for any number of people.
---
Meet-a-Mojito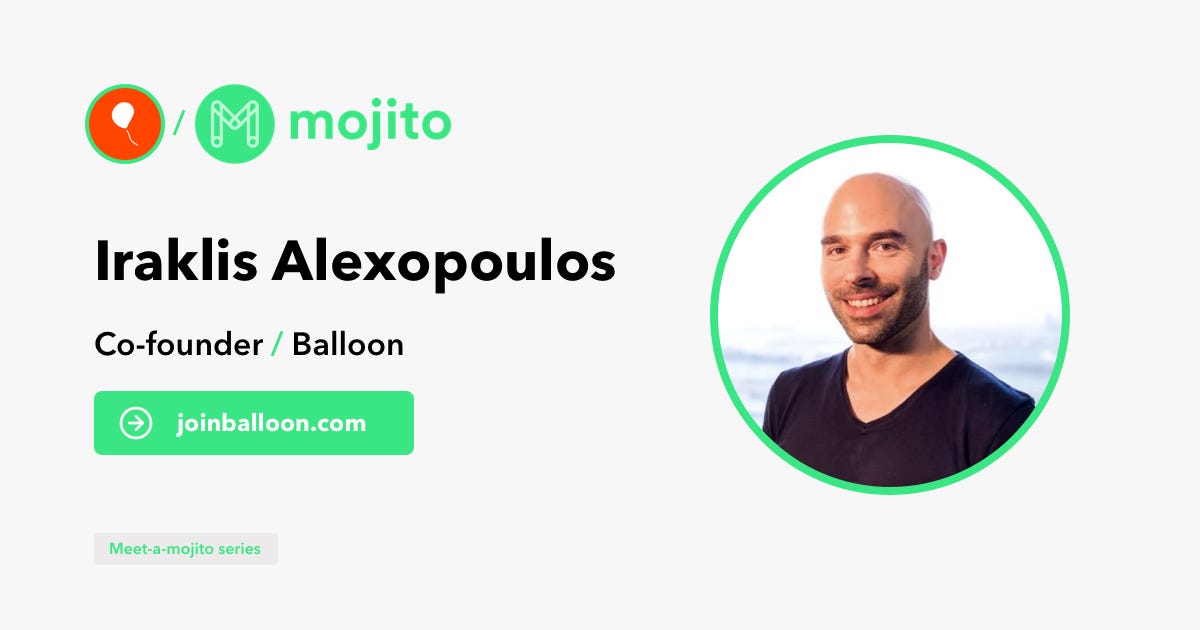 Hey! Tell us about yourself and a fun fact.

I am the co-founder of Balloon 🎈, a virtual events platform started around February. My co-founder and I have always been bouncing back ideas. We have been talking about different problems and other things that we're passionate about. But at some point, we kind of both converge into an idea.

I was drawn to nightlife and started working as a bartender during university. I learned it's important to focus on the customer experience. It is all about a delightful experience. It's all about making sure that no one feels left alone.

A bar has tons of people sitting next to each other. But who should be striking the conversation? I also like producing electronic music, so I compose some songs with a friend, even though I'm more of a rock and metal fan.

I thought I was gonna be a bartender and opened up my own bar.

What motivated you to start a Balloon?

We see COVID as a long term opportunity. It has been a catalyst for new behaviors that should have happened many years back.

You can be very productive with the internet while working remotely. But we are forced to commute and polluting the environment. Big corporations that fly people around could have done it over Skype. They didn't do that before, but now they're forced to.

We should always be open to new ways of doing things. We're not saying virtual events will be the silver bullet. The value of communicating face to face is irreplaceable. We can offer alternatives that are more affordable and environmentally friendly.

Right now most virtual events feel like a compromise, and people feel disengaged. We are going to change that based on two pillars:

1/ Engaged audience and networking in meaningful ways

Build truly engaging experiences where attendees don't just passively consume. But being part of the content and network. Networking is the most interesting thing about any event.

The big conferences that you had a good time, probably the ones that you ended up meeting interesting people. We try to make that happen more often and naturally.

2/ Making sure the event is monetizable for the organizer

Organizers need to monetize their events. If they can't do that, there are no events. The three income streams are tickets, exhibitors, and sponsors. They can control the event by having a great panel to ensure the quality

But for exhibitors and sponsors, they need to know it is worth their investment. They need to generate leads and acquire customers. No one bothers to drop their business cards in the physical event.

How do you acquire users and grow Balloon?

We're not building this in isolation. I've done this in the past and learned my lessons.

As I said, my co-founder comes from the industry. He understands exactly the challenges that the organizers face. That's a great input stream for feedback, and we're leveraging the most of it.

We've been reaching out to event organizers from very early on, to validate some of our hypotheses on what they are looking for. In the beginning, it was more about a customer exploration exercise.

But at the same time as we get better at it, they also start becoming prospects the same people based on what we tell them about how we build a product. They're very keen on trying it out.

Apart from that, we keep our ear to the ground, and we have our own business development approaches when it comes to approaching other event organizers who tried running virtual events.

We reach out to event organizers in specific segments or industries, and we work on that as intensely as building the product.

These two things are happening in parallel, it's not going to be like, we launch and then crickets, then we expect that people will come.

We've been building up momentum, and we actually have right now tens, if not hundreds of companies that are very keen to try out our platform.

What is your future goal?

We have zillions of things in the roadmap. We want to lead the way of hybrid events and actually touch the lives of real customers. We will continue with the core vision, open for feedback, and work on what is most impactful.

There are always people who never believed in virtual events. But they will still have to be very careful. They might need to go into a hybrid model because of another wave of climate.

Now, how do you justify the investment? If I pay top price to attend the event, I want to have the experience with the production level like one notch up.

Instead of communicating in front of a webcam, you can have a full-on studio. This is one of the visions that we have - Balloon Studio. We were looking to partner up with studios around the world.

If you wanna have a high-quality event, you can go to this studio, a perfect environment like on a morning TV show, which is going to be streamed on our platform to as many people as you can imagine.

A new wave of entrepreneurs will emerge. We will start seeing people who, perhaps possibly due to the more flexible and scalable channels, they will be able to run events more frequently with lower costs and less risk. They will fully embrace it.

And I can see that. So that's where I see us. I see the world going, and that's where I want us to lead the way. I want us to help people get where they wanna be.

Iraklis Alexopoulos, Co-founder, Balloon

Try Balloon today 🎈. Your Online Events Platform!
---
Virtual events that you should not miss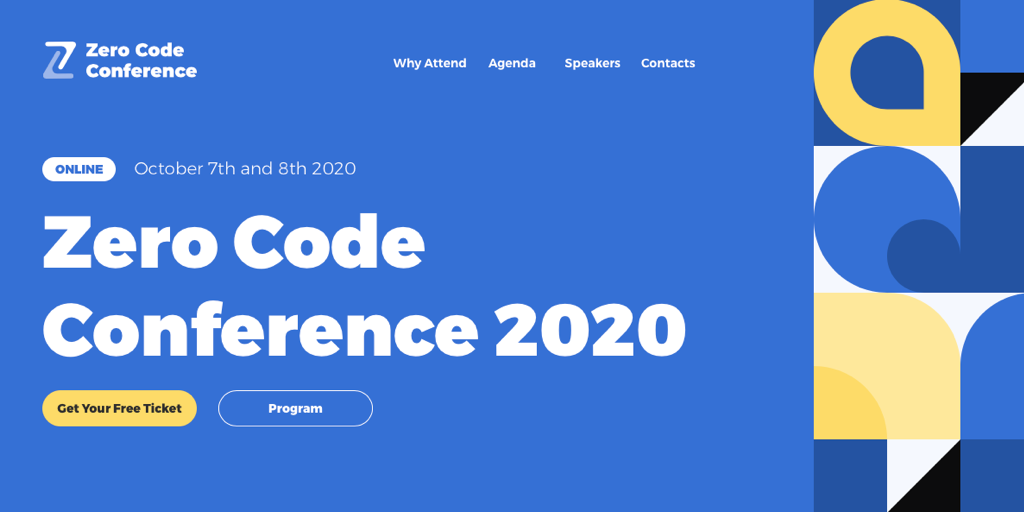 Discover how you can create your own business without a single line of code all from the comfort of your home
More events:

09 Oct - Game Jam Plus 2020 Manila by GUILD Benilde
12 Oct - Business Startup Popup Clinic by The Co
15 Oct - Future Unicorns: Could My Startup Become Famous? by White Bear Studio
17 Oct - Sustainable Fashion Talk by Bloomsbury Festival
19 Oct - Startup Week Online by Techstars Community Hartford
---
What we've been reading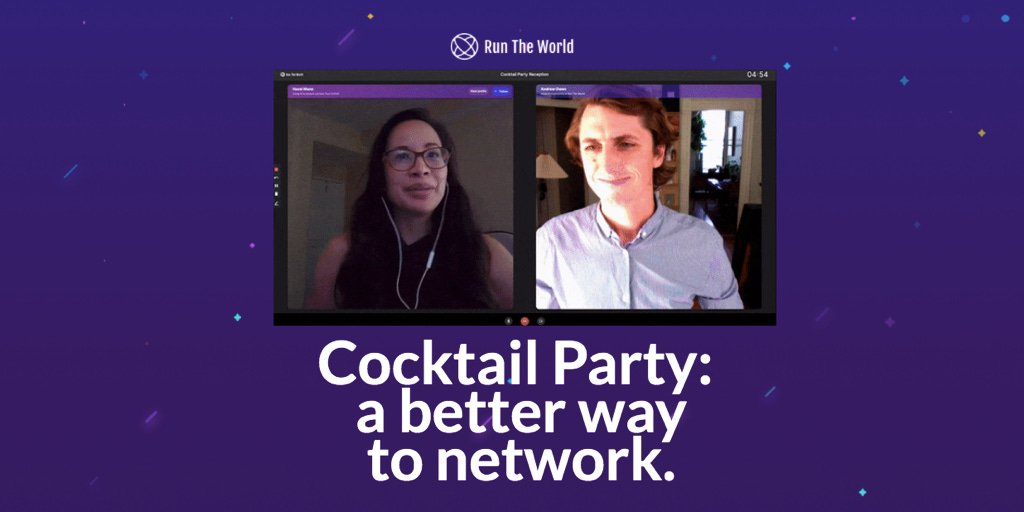 Set up a Cocktail Party online for free, and all your guests will have the opportunity to be matched with other guests for 5 minutes at a time.
It takes just a few steps to set up. You choose who to invite, how to match people, and fun ways to break the ice.
---
P.S. I'm have launched VenturesList 😎 - a startup investment library designed to help early stage founders develop fundraising strategies by showing 500+ essential resources in the investment life cycle.
—
Thanks for reading! You can find the list of curated virtual event resources on our website virtualmojito.com or read the previous newsletter.
I would love to hear your ideas - send me a message at hi@virtualmojito.com and start a conversation!
And of course, share this post with your friends who might find it useful!